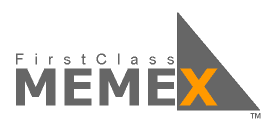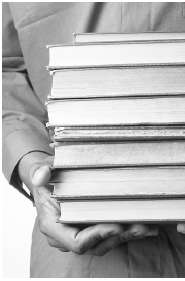 The first and only digital library for FirstClass
FC MEMEXTM is a FirstClass server extension which allows the integration of documents residing outside the FirstClass system. Documents of nearly any file format are automatically full text indexed. Based on this index database a powerful search engine allows to look for documents using a flexible query language or using the search wizards presented as FirstClass forms.
The search procedure is very easy to learn - anybody capable of using the FirstClass client can start searching inside digital libraries of any size.
This is the reason why one of the FC MEMEXTM customers paraphrased this RSWE solution as Google for FirstClass.
On the other hand experienced users can create advanced queries using more complex query language options. Please follow the topics presented on the left menu to get an overview of possibilities offered by the FC MEMEXTM product.
More than a search engine
FC MEMEXTM is more than a search engine for FirstClass. It offers compelling annotation and link options and helps to set documents in context to other documents, conferences, users or any addressable internet resource. An additional user rights management system ontop of the FirstClass privilege system allows the definition of library specific user roles. FC MEMEX allows the upload of new documents into existing library catalogs, too. This is provided by additional tools like the FC MEMEXTM browser, a tool no navigate in server side document collections. All clientside FC MEMEXTM functions only have one requirement: an already installed FirstClass client. That's it. No more, no less.
Educational applications
FC MEMEXTM is the perfect compagnion for educational FirstClass sites. Now these sites can offer powerful virtual library solutions inside their existing collaboration infrastructure. These libraries offer various advantages:
• Open 24 hours a day, 7 days a week
• Only content selected by librarians
• Credible resources with annotations and links
• Personal annotations and links
• Various preview options (without the need to download complete documents)
• Embedded into existing conference structure
• Affordable solution with any number of library documents servers
FC MEMEXTM for small and medium enterprises
Now these enterprises have the opportunity to connect their FirstClass communication system with their existing business document archives. FC MEMEXTM collects nearly any kind of document type residing on typical file servers and integrate these knowledge pools right into the FirstClass server. FC MEMEXTM is an affordable solution to get access to any business document and a compelling alternative to other well known document management (DMS) and digital asset management systems (DAM).
Some features offered:
• Full text search and retrieval in most document types: .doc, .xls, .pdf, .txt, .rtf, .ppt, .xml, .html, ...
• Full text search and retrieval in most image metadata formats: EXIF, IPTC, TIFF tags
• Existing file servers can be integrated with very little effort
• Search and browse applications offered through FC MEMEXTM
Copyright 2004-2007 by RSWE. All rights reserved.
FC MEMEX is a registered trademark of RSWE.